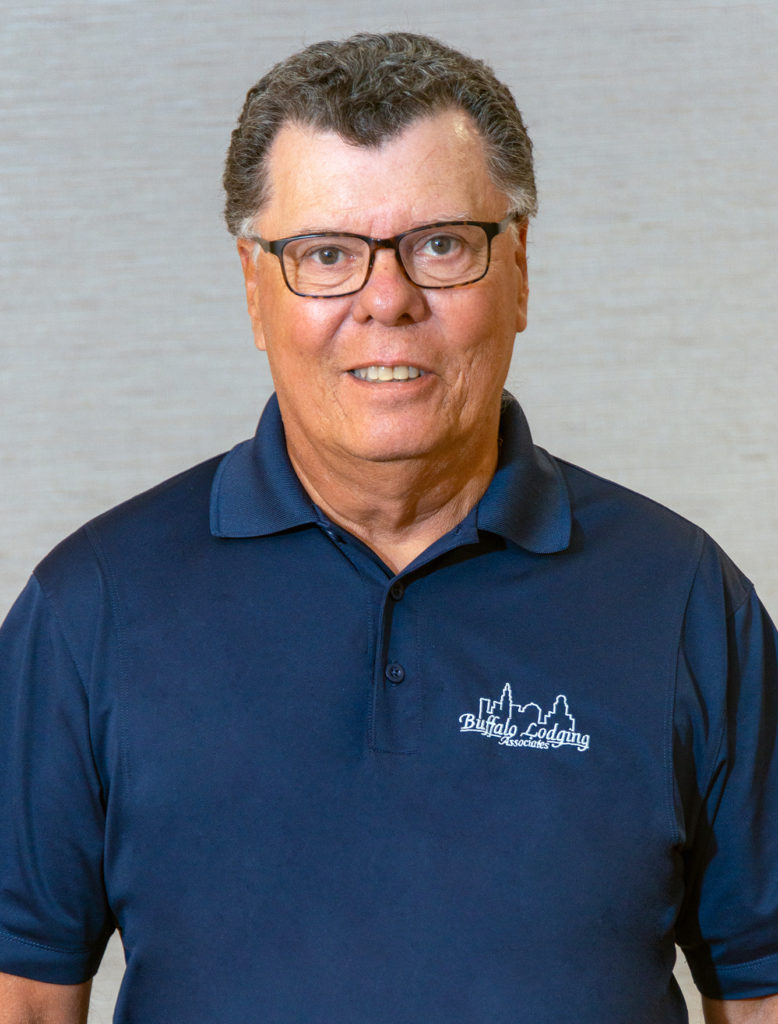 What is your favorite food?
"Of course, pizza & wings"
Director, Property Management & Maintenance

As Director of Property Management and Maintenance, Sam ensures hotels are well-maintained, free of safety hazards, and repairs and renovations are completed in a timely manner. Sam oversees the regional maintenance staff to assist with sourcing vendors, preventative maintenance, and ongoing repair plan for each hotel while staying within a budget.

In partnership with Benderson Development, Sam transferred to Buffalo Lodging Associates back in 2004. With over 18 years in experience of property management, Sam came to us with knowledge, drive, and property management experience.

In his free time, he enjoys taking his boat out on the water to go fishing where he resides in the Sarasota, Florida area. He admires golfing and traveling to the Caribbean with friends and family.